I've been updating my Etsy shop. What I noticed is that I am not very good with words and I am afraid to be myself, but I'm working on it.
I added a description to my store to write my story–why I do what I do. That is when I realized my creative work comes from reflecting on pain.
My first collection on the site, 'BonBon' came from my desperation to find joy. One source of joy for me was candy and baby colors. I picked my color palette first, then proceeded to figure out what to do with the materials.
I was feeling extremely ugly at the time and all these floral accents were quite popular come Spring and Summer. I automatically gravitated towards that. That resulted in beaded flowers intertwined with the stones.
To bring the collection together, I made some minimal pieces. I call them my 'timid' options. This is another way to enjoy the experience for the more subtle, laid back days.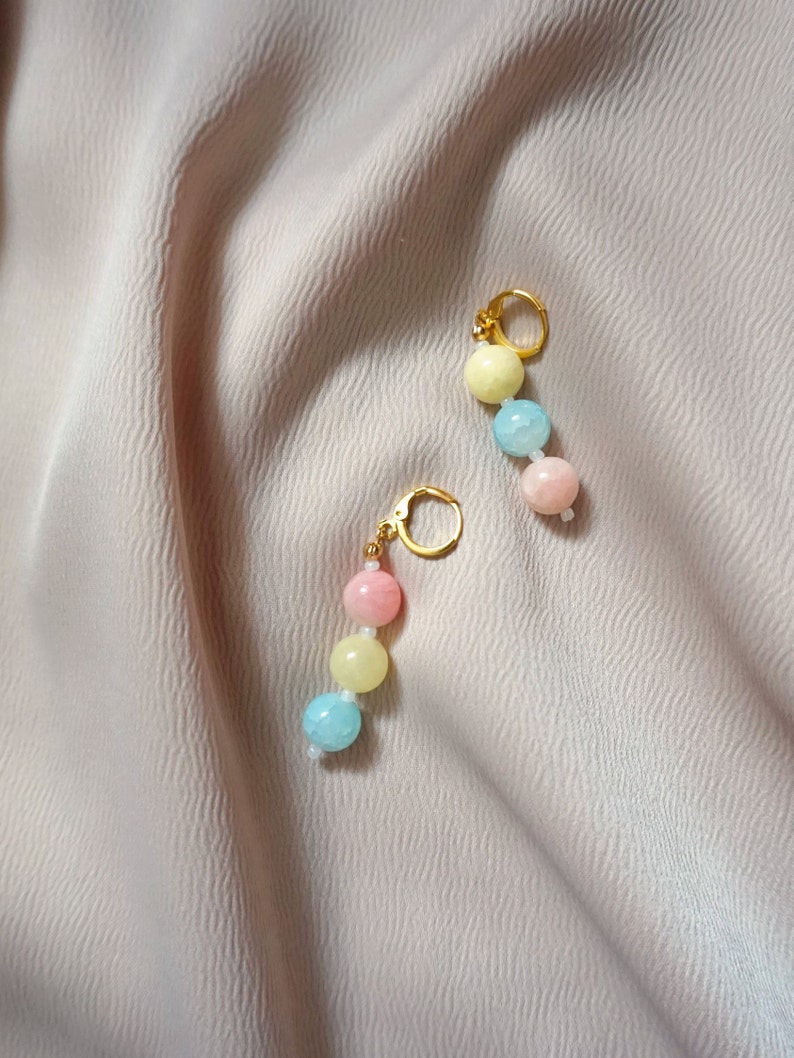 I really like this stacked bead one. It actually reminds me ice cream. I initially tried to make it with a pin, but it made the dangle swing too rigid. That's why I opted to string them together instead. There was more bend to the swing, making it more playful, dynamic, and youthful.
This collection was derived from my need for joy. Life will always be up and down, but I'm grateful that it has helped me write this story. It has taught me that we can make joy. We have the power to choose and to create.
This is to you.